Here are the steps to change your voicemail PIN for your RingCentral extension:
1. Logon to the TUHSD Portal (http://portal.tamdistrict.org/), and click the RingCentral Phone Prefs app.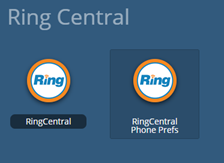 2. To Sign In, click on the Google button, and select (or enter) your TUHSD Google logon info.
3. Click on the Settings menu above, and then click on User Details.
4. Click on the Change Password button (towards the bottom of the User Details section).
5. Click yes on the confirmation window that pops up.
6. When prompted, enter the password you provided when setting up your RingCentral account.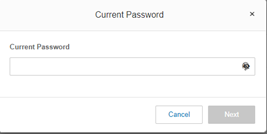 7. Click on Change PIN, enter your new PIN; enter it a 2nd time to confirm, and then click Save.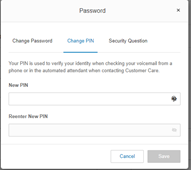 NOTE: Here is the PIN criteria required by RingCentral:
- Only digits
- No sequential digits (e.g. "1234", "7890")
- No repeating digits (e.g. "222", "050505")
- No account information (e.g. extension number, phone number)
- PIN length is about 6-10 digits