Please click on the attachment for detailed instructions with pictures.
Turn on your Chromebook
Click on the "Apps" Button and select the "SSRPM" application
Click on "Change Password: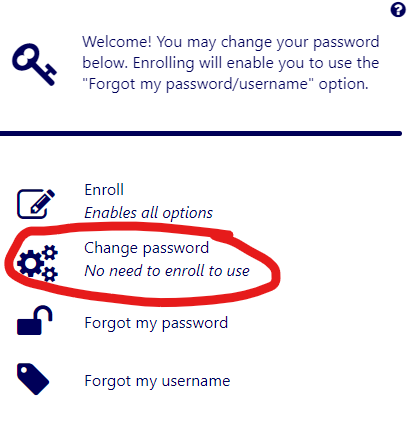 Enter in your student username (do not add "@student.tamdistrict.org"), password (which if you're new is "00+ StudentID"), then click on "Next"
Enter your new password, then type it in again to confirm it's entered correctly, then click on "Change"
Once you see the "Success" screen, click on "OK"
Click on the "X" in the top right-corner of the screen to get back to the login window
Wait 3 – 5 minutes for Google to receive the updated password for the account.
Log in to Chromebook using the username, click on "Next" and then enter the new password that has just been set!